5 Easy Ways to Get a Spa-Inspired Bathroom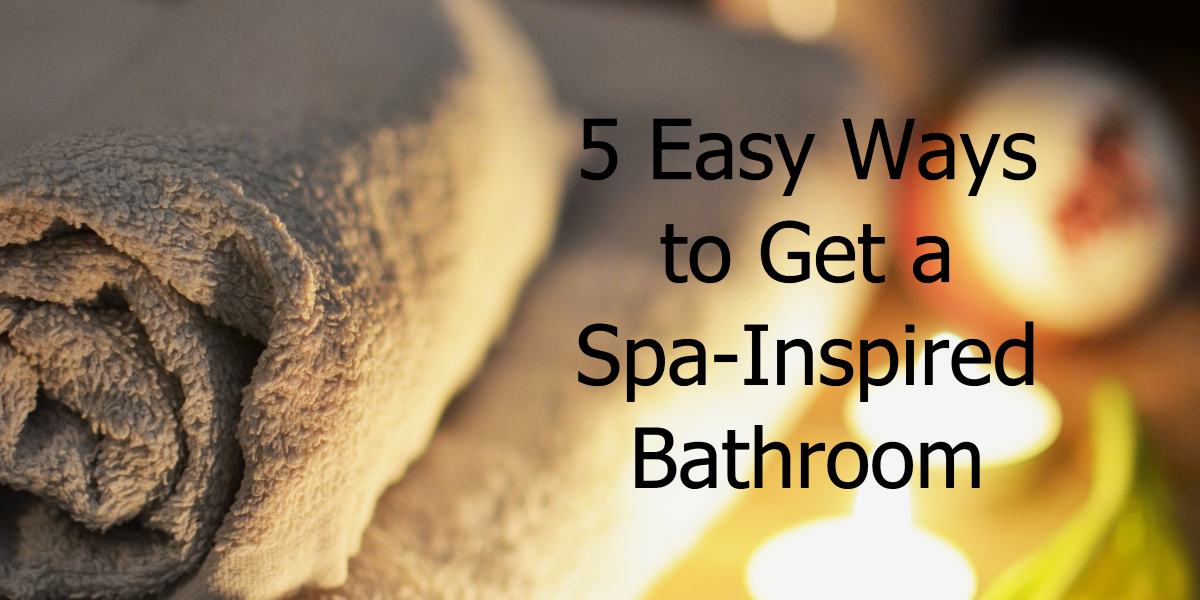 Relaxation can be hard to achieve at home. You often are bombarded with distractions, be it children, pets, housework, or something else. How often do you wish you could just have an escape within your own house? Surprisingly, this dream isn't too hard to accomplish! Here are 5 guidelines you can follow to make your very own bathroom feel like a stress-free spa:
Choose Your Aesthetic
Most spas choose to go with either an earth-based tone or a modern feel. Pick how you want your bathroom to feel, and stick with it.
If you choose earthy, consider using green and brown countertops with wood or stone colored sinks. A modern feel will include cooler colors and installing fixtures such as minimalist, sleek sinks.
<Why not give your guests a spa experience this holiday season?>
Set the Mood
Installing light dimmers and backlit mirrors allows you to tap into your relaxation potential; no one wants bright lights while they're trying to chill out!
A speaker system built into the room where you can play soft, mellow music would also be a great investment.
Choose Your Tile
Faux wood tiles or stylish stone tiles allow your bathroom to look more like a spa than, well, a bathroom! Just like we talked about before, choosing the mood you want to set is key here. Clean and sleek black and grey tiles are your best friend if you want a modern look. If you're going for a natural feel, you can't go wrong with a wood look!
When thinking about tile, decide how to best accent your bathroom with it. Do you want a wood floor and stone backsplash? Or maybe marble tiles surrounding a dark-colored tiled shower? Don't be afraid to get creative!
<Looking to add an eco-friendly countertop? Here are 5 great choices!>
Shower or Tub?
Pick whichever you feel most relaxed in when it comes to this category. Of course, in a perfect world, you should choose both!
When looking at what shower features to install, the most important part is your shower head. To really get that full spa feeling, invest in a rainfall or massage shower head. This is a cheaper installation than many other bathroom improvements (such as a new tub or sink) that will make a world of a difference when it comes to relaxing.
A soaking tub is also a fantastic way to mimic your favorite spa resort. Investing in a tub (and some bubble bath to go with it) will give you your own special place to sink into and de-stress.
Little Luxuries
There are also many smaller steps you can take that allow you to create a spa right at home, on your own. You can heat up your towels so they are warm when you get out of the bath, use an oil diffuser to spread pleasant smells such as lavender throughout the space, and even buy a tub tray so you can enjoy some wine and chocolate in your new soaking tub. Don't be afraid to treat yourself!
Maryland's Premier Luxury Bathroom Remodelers
Whether you want to make a big change or a little one, Adroit Design Remodeling is here to help you turn your bathroom into a haven. If you're ready to move forward with your spa, project contact the professionals at Adroit Design Remodeling. Schedule your free consultation today!
<Check out our previous bathroom remodeling projects in Maryland & Virginia!>