Quality Home Renovations
Home Remodeling in Leesburg, Virginia by Adroit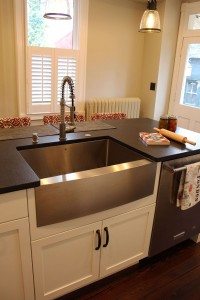 Looking for a new kitchen, bathroom, basement, or bedroom in your Virginia home? Our design specialists work together with our contractors and homeowners to create the kitchens of their dreams!
Does your Leesburg, Virginia home need new Cabinets?
Today's kitchen cabinets come in a variety of shapes and sizes. Consider both style AND quality when evaluating choices, and consider whether your home is an open or closed floor plan. The days of traditional floor plans are long gone, and homes frequently have open floor plans which require design consideration in regards to function and flow. We are here to assist you with the decision!
Are you Seeking a Durable Custom Countertop?
Adroit Design Remodeling offers a variety of custom countertop options with our remodeling service. Learn more by reading our blog post: 7 Types of Kitchen Countertops
Kitchen Remodeling in Leesburg, VA
When you are ready to begin your remodeling project, give us a call! We will help you choose on high quality items that will make a statement and are built to last. Contact us today to learn more!