Choosing the Right Flooring for Your Kitchen: Exploring the 4 Major Types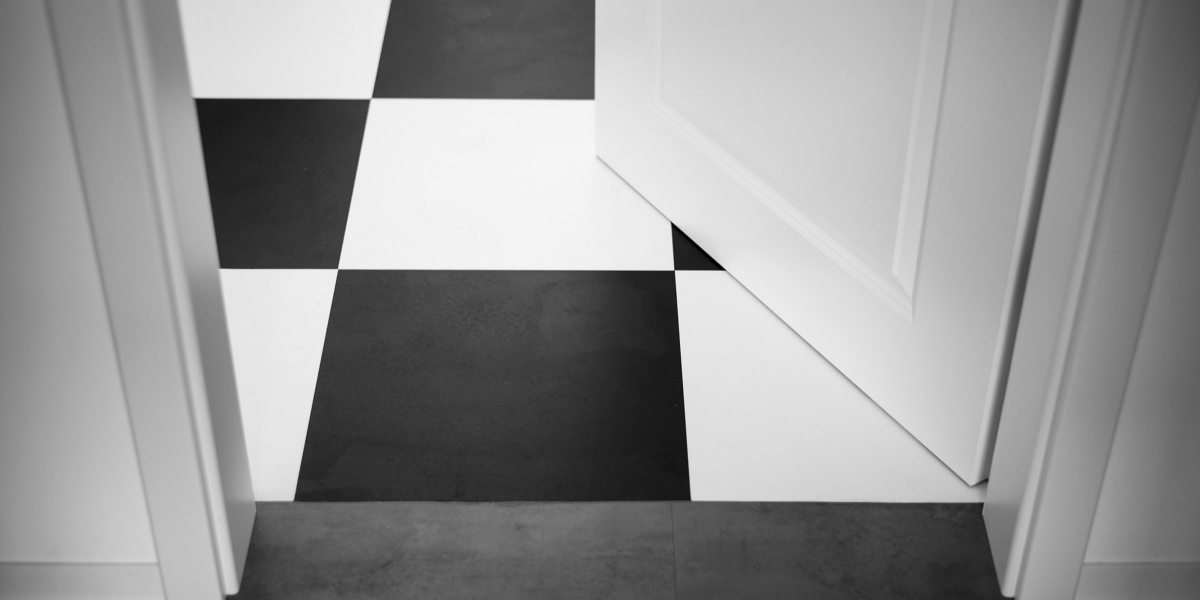 Remodeling your kitchen means you have to make a lot of choices. What cabinets you want and where they should go, whether you want a double sink or a single one, and if you want to spring for those stainless steel appliances or not. A choice that's crucial to the look and function of your kitchen is what type of flooring you'll install.
There are 4 major types of flooring found in most kitchens: hardwood, ceramic, laminate, and vinyl. We'll explore each type to help you make the best decision when choosing your new kitchen floor:
Hardwood
This timeless favorite is popular for good reason: It's durable, sustainable, and looks absolutely stunning. With proper care and maintenance, a hardwood floor can last generations, and can easily be revived and looking brand-new with some sanding and refinishing.
Hardwood floors come in a variety of colors and looks, from dark cherry to light oak. You can even get reclaimed wood floors, preserving the planet while adding beauty to your kitchen.
Most hardwood floors are durable and stand up to regular spills and pets, but make sure to quickly clean up any spills or plumbing leaks to avoid staining. In extreme cases, leaks can lead to your hardwood floors expanding and beginning to rot.
Hardwood floors are among the more expensive flooring options out there, but you could choose reclaimed or engineered hardwood to keep the price down a bit.
Ceramic
This easy-care option comes in a variety of styles, sizes, and colors, so you're sure to find something that suits your needs.
Most ceramic floors, especially ones you're likely to install in a kitchen, are glazed, so they resist spills and stains and can be cleaned using your regular household cleaners. There are unglazed options, but they're not as easy to care for.
Ceramic tiles are cold and hard underfoot, meaning you may want to invest in small area rugs or add floor heating if you live in a cold climate. Because they're hard, dropped dishes shatter easily.
Laminate
You can get all the beauty of hardwood floors without the hefty price tag with laminate flooring options. Or, if you'd prefer the look of slate or tile at a lower price point, there are laminate options in these styles, too.
Laminate flooring is made up of multiple layers of materials designed to dampen sound and soften impact, topped with a high-resolution image of the hardwood, tile, or stone pattern you desire. It is relatively easy to care for, thanks to the top layer of sealant.
However, laminate flooring is nowhere near as durable as true hardwood or stone, and you can't refinish it when it begins to show wear and tear. If your kitchen receives a lot of heavy use, laminate may end up costing you more in the long run if you have to replace it.
Vinyl
A staple in kitchens and bathrooms for decades, vinyl flooring has been developed to be more durable than ever. This plastic flooring can be manufactured to mimic any pattern or color, giving you endless options for your kitchen floors.
Vinyl flooring is highly durable to regular spills and is mold- and mildew-resistant, which is why it's been a top choice for kitchen flooring for years. It's also low-cost, making it an option for the budget-conscious.
However, like laminate, vinyl flooring cannot be refurbished once it begins to show wear and tear, so heavy-use kitchens may need relatively frequent flooring replacements.
Experienced Kitchen Remodeling in Maryland & Virginia
Whatever option you choose, there's the perfect kitchen floor to meet your needs and style. Trust the professionals at Adroit Design Remodeling to help you find the one that's right for you. Contact us today for your free kitchen remodeling consultation!