What Is Aging-in-Place Design, & Why Is It Important?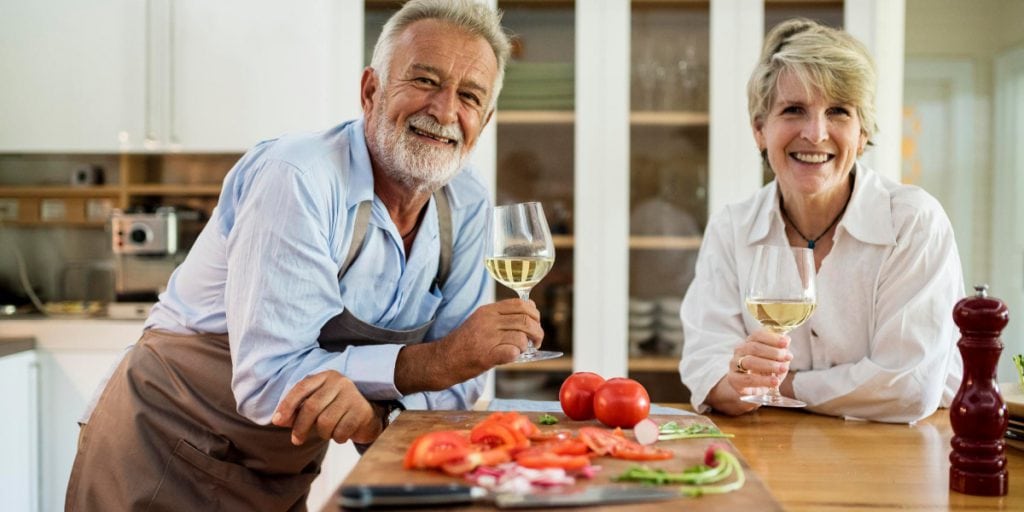 You may have heard the term "aging-in-place design" or "universal design" when researching remodeling companies, but can't quite put your finger on what exactly it is. You know it has something to do with designing homes with seniors in mind, but you're not sure what qualifies as "aging-in-place design."
We've got the answers to all your questions about universal design and why it's important:
What Is Aging-in-Place Design?
Aging-in-place design is a theory of home design that keeps the challenges and needs of older people in mind when making decisions about things such as entryways, stairs, and lighting. It was created to help aging adults remain longer in their homes by offering better access for those who are ill, infirm, or who just don't get around quite the way they used to due to age.
There are several pieces of aging-in-place design, but all universal design aims to create attractive, functional living spaces for people of any age. Spaces are created to be usable and accessible by everyone, regardless of ability, and are designed to support independent living at all ages and stages.
Aging-in-place design incorporates some key accessibility and ease of use features, including:
No-step entry

Single-floor living

Wider doorways and hallways

Reachable switches and controls, even from a wheelchair

Easy-to-use handles and switches

Motion-sensor lights

Raised toilets

Zero clearance showers

And more.
This design theory makes homes comfortable and accessible for residents and visitors who may have a handicap, be in ill health, or who have just lost mobility due to age but still want to maintain their independence.
Why Is Aging-in-Place Design Important?
As Baby Boomers age, more of them are choosing to remain in their homes as long as possible instead of moving into assisted living facilities or nursing homes. These senior citizens also are overall more healthy than previous generations of senior citizens. This means that larger numbers of older adults are living alone for longer periods of time.
Because of this, they want their homes to be as safe and comfortable for them as possible, for as long as they want to remain living there. Architects, home builders, and remodeling contractors have taken notice and begun to understand the common features of a home created with aging-in-place in mind.
With larger, healthier generations coming up on the heels of Baby Boomers, universal design will increase in popularity, with both new construction and remodeled homes boasting easy accessibility for all.
Experienced Aging-in-Place Remodeling in MD & VA
At Adroit Design Remodeling, we want your home to be as comfortable and manageable as possible for you and everyone who visits. We've worked hard to understand the needs of our clients requesting universal design, and we've completed a variety of accessible remodels throughout Maryland and Virginia.
If you're ready to see what aging-in-place design can do for your home, call today for a consultation!